Imperfect DIY for imperfect people
Mistake-friendly and mess-friendly DIY home projects for real life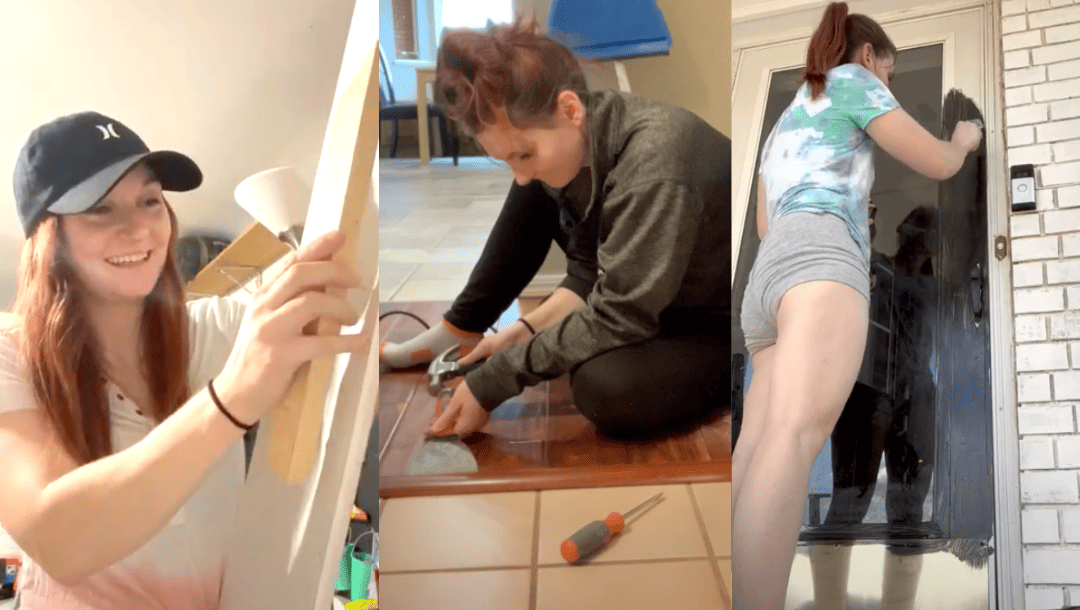 Want to join the community?
Hi! I'm a mom of two insanely cute and insanely energetic kids, a wife, and ADHD woman, a business owner, a writer, DIY enthusiast, and so much more.
I started DIYing houses with NO experience and NO knowledge, and I still don't know why people trust me with power tools. I believe mistakes and messes are the BEST parts of every process, because they help you learn. If you're ready to just go for things, learn from your mistakes, and laugh at yourself, we'd probably be friends.
want to learn how to improve your home like a real person?
Well then I want to be friends! Join my growing community on TikTok and Instagram to see projects and mistakes in real-time and be part of the imperfect & awesome group of women who are just going for it. I can't wait to see you there!